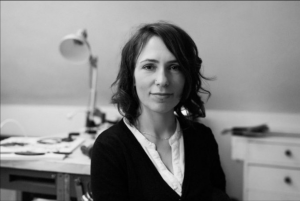 Kätrin Beljaev
JEWELLERY DESIGNER
Kätrin Beljaev is jewellery artist from Estonia. She considers herself to be more like an artist than a designer. Most of her pieces are unique and handmade. She materializes her drawings in different materials and she is mostly inspired by organic forms and shapes.
Inspiration will never end if you have passion.

Brand Profile
Background
I have graduated Estonian Academy of Arts master studies in Jewellery and Blacksmithing Department. I have been artist in residence in Florence Alchimia Jewellery school in Italy and in Porto design school in Portugal. With lot of international connections in my school I have been part of many international workshops and exhibitions in Europe and my unique jewelry pieces are presented in famous galleries and collections.
Muse / Inspiration
Inspiration for my work are life-circles and nature changes in our climate.